Introducing Trelawear™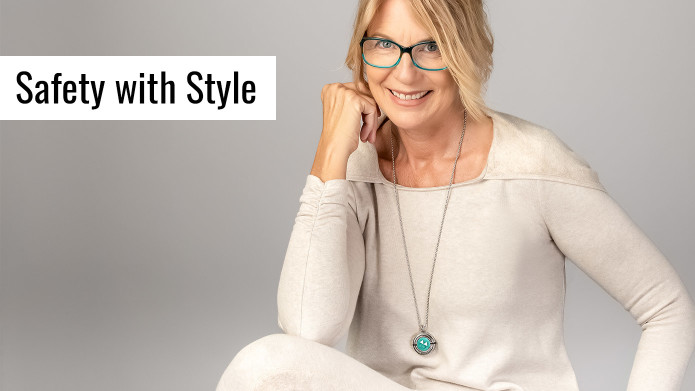 The first fashionable PERS accessory.
Trelawear is the first attractive discreet personal emergency response system (PERS) accessory. After signing up for monitoring service, with the push of a button on the back of the pendant, you'll be connected to live trained assistance who will know Who you Are, Where you Are and All your Emergency Contacts! Our goal is for women to maintain an independent lifestyle by providing Safety and Style.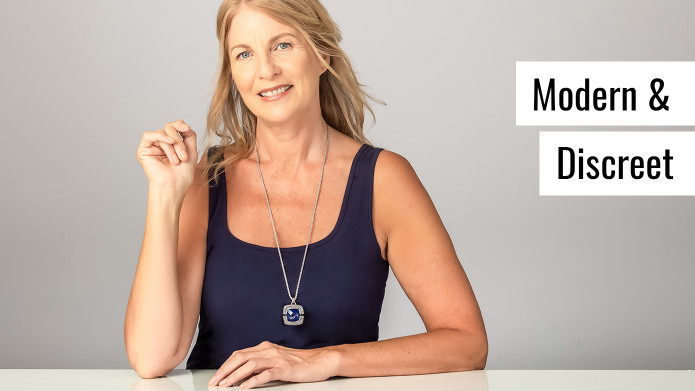 Utilizing the latest technologies in mobile device and jewelry design, Trelawear is beautiful, fashion jewelry, not just a PERS device. Women no longer have to choose between safety and style.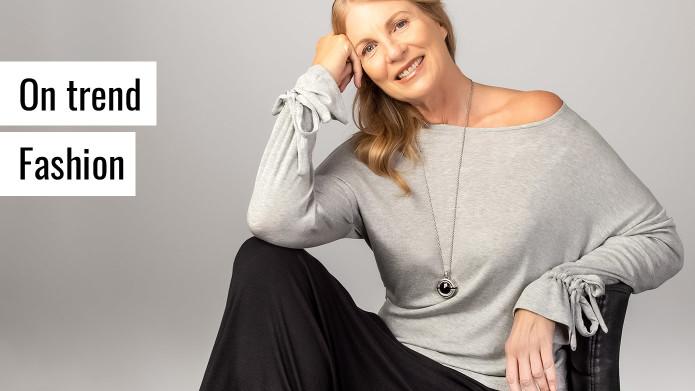 On trend fashion
Trelawear pendants feature hand-cut faceted resin stones available in four different colors and two of the most popular pendant shapes: cushion or round. The pendant case and necklace chain are offered in rhodium colored or yellow gold finishes.
Designed and crafted by fashion experts
Trelawear was founded and designed by executives from the jewelry, and fashion industries. The jewelry is crafted by renowned jewelry manufacturers who produce collections for some of the biggest brands in the world, including Coach and Givenchy.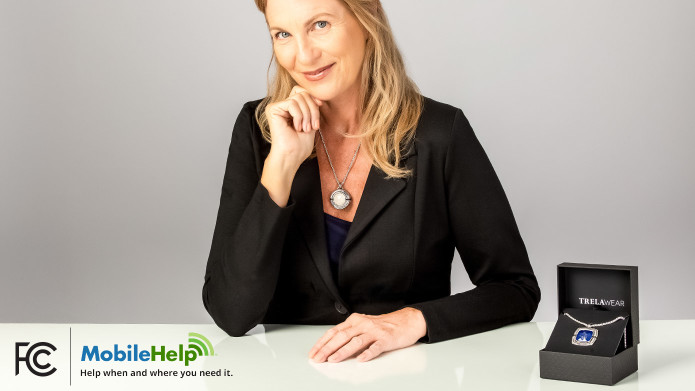 Partnered with the best
Trelawear partnered with MobileHelp, one of America's leading provider of emergency response technology. Each Trelawear necklace pairs with a MobileHelp DUO or Classic monitoring system to provide 24/7/365 emergency help through a home and/or mobile base station with accompanying monitoring service. 
Your Trelawear purchase comes with the equivalent of two (2) free months of monitoring service, which can be applied to the subscription plan that's right for you. Trelawear utilizes FCC-certified RFID technology designed by leading engineers within the PERS industry.
Our Story

Trelawear began as a passion project aimed at solving an issue that hit close to home. Mara Perlmutter, Founder of Trelawear, set out to address her mom's question when she refused to wear a generic PERS device, "Mara you have been in the jewelry business over 25 years, can't you make me something beautiful to wear in case of an emergency?" AS a seasoned fashion and jewelry executive, Mara knew she had the expertise to make this happen.
Mara has spent the past three years crafting a product she would be proud to share with her family and friends.  To honor her family members that inspired TRELAWEAR, the cushion-shaped pendant was named Sally, after Mara's mother; and the round-shaped pendant named Belle, after Mara's favorite aunt. 
Mara Perlmutter, Founder & CEO
Mara Perlmutter: With 30+ years experience, beginning as a buyer for Saks Fifth Avenue to Group President at Jones Jewelry Group, Mara is a leader and expert in the design, development, and retail of luxury and contemporary fashion jewelry accessories. She has led merchandising and design for global brands including Givenchy, Anne Klein, French Connection, Laundry by Shelli Segal, Judith Jack, 9West, Isaac Mizrahi and Christian Siriano. Based upon her vast experience Mara inspired the designs and development of the Trelawear collection.